Play as The Ratchelor, a smoking hot rat. Slowly narrow
down your love prospects until you find your soulmate.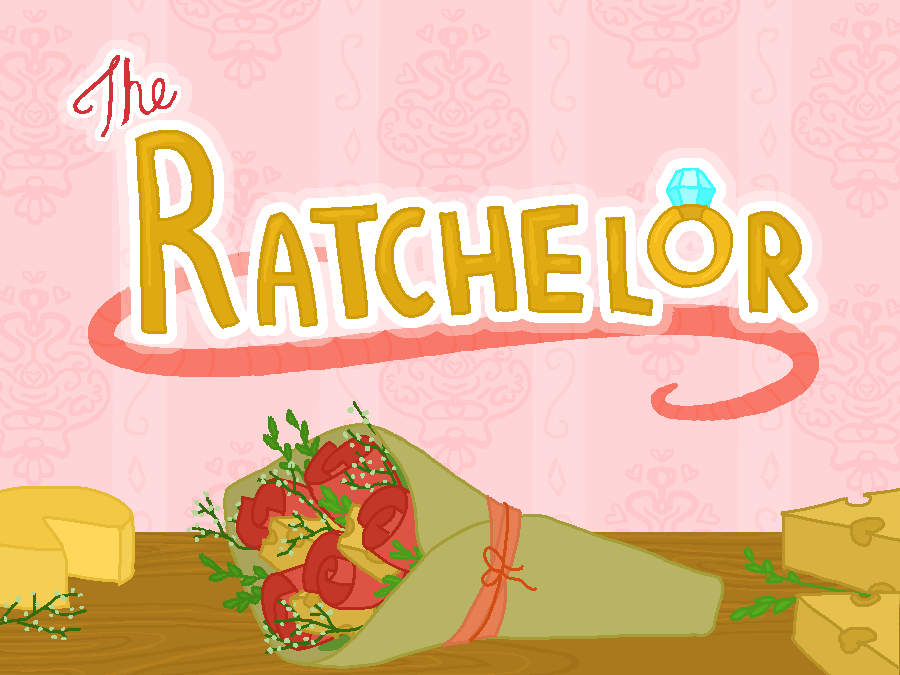 Graduation e-card for the rat lover grad in your life.
Use the customizer button in the corner to add their
name and yours.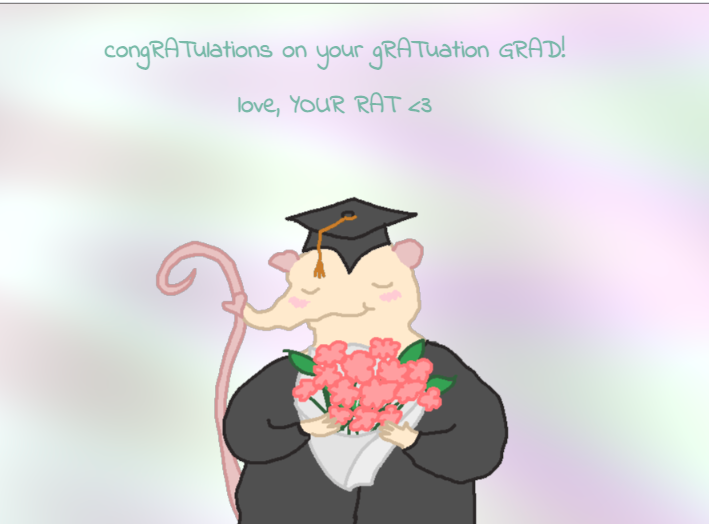 Design a sweater for this tiny rat!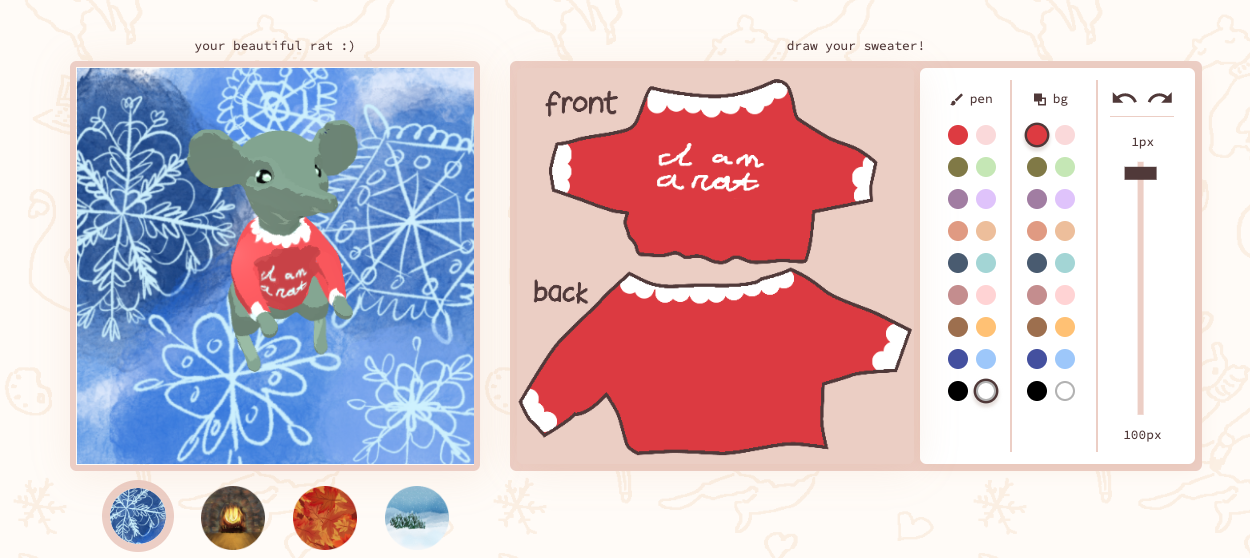 Rat makeover experience; make your true rat self,
make a new buddy, make a rando rat, up to you!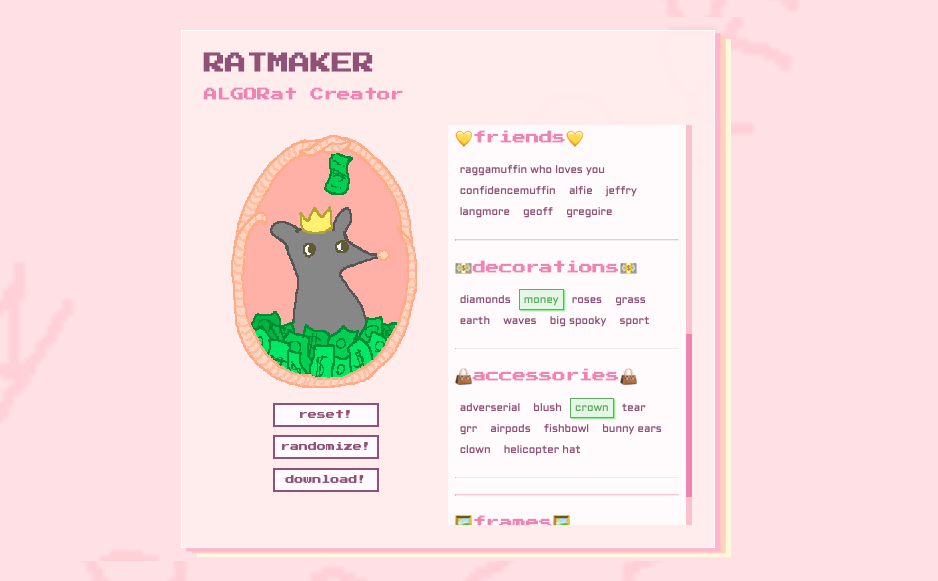 Auto-generated Valentines!
Let that special someone know they are a special someone