Play as The Ratchelor, a smoking hot rat. Slowly narrow
down your love prospects until you find your soulmate.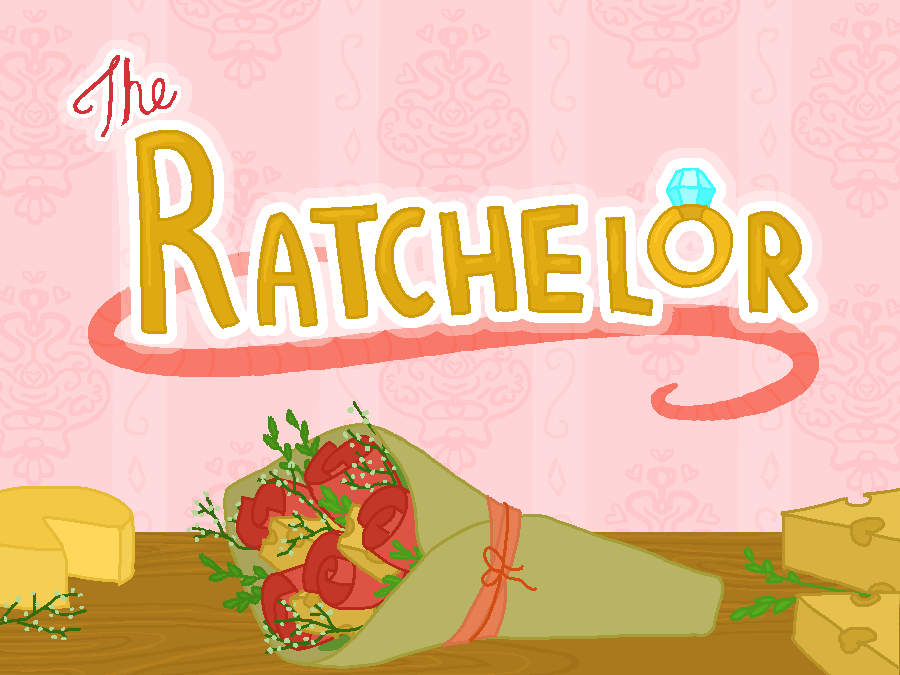 Inspired by teen magazines, take this quick flow chart quiz
to figure out which Ratchelor rat you are!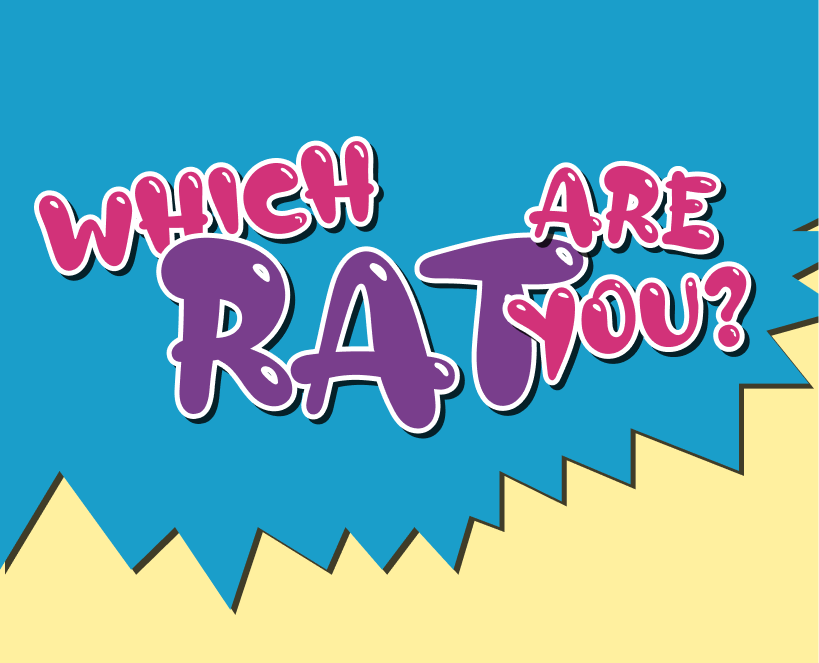 Graduation e-card for the rat lover grad in your life.
Use the customizer button in the corner to add their
name and yours.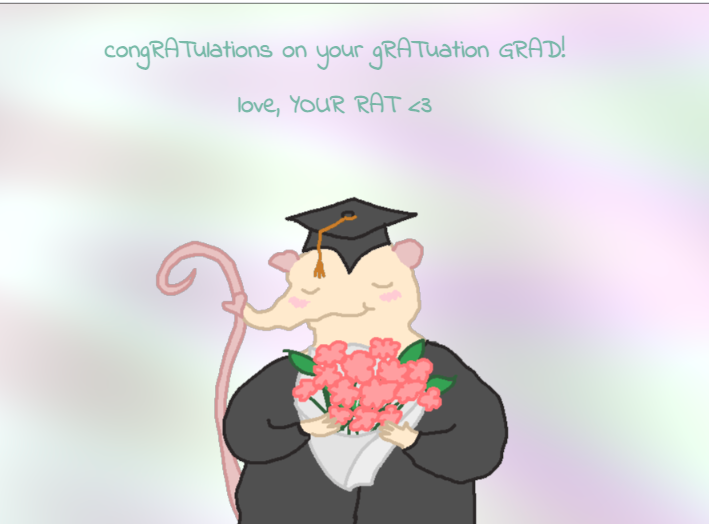 Design a sweater for this tiny rat!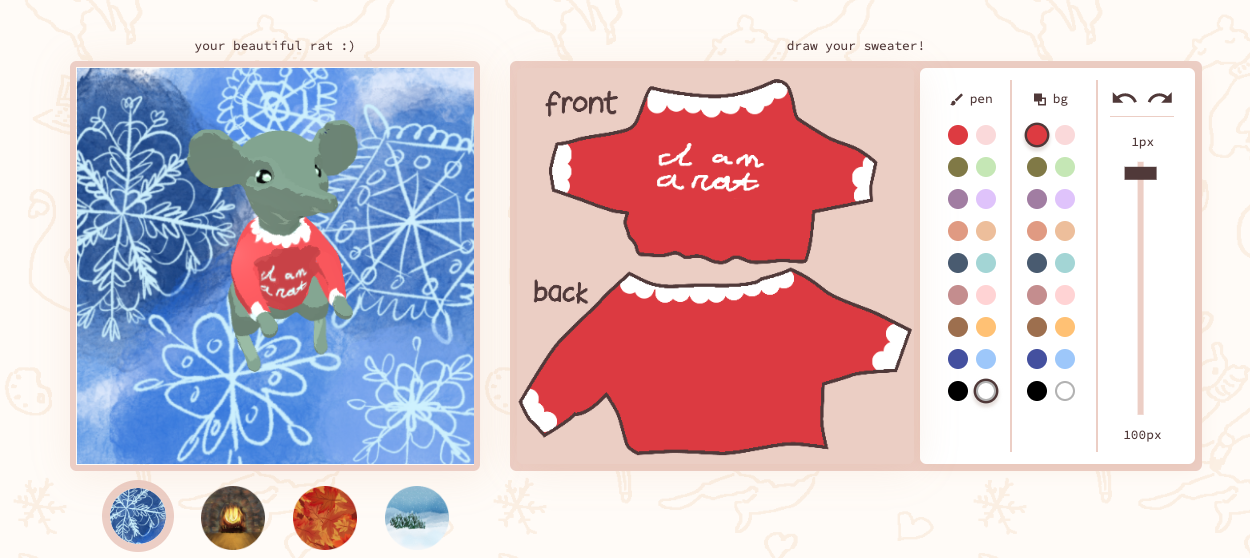 Rat makeover experience; make your true rat self,
make a new buddy, make a rando rat, up to you!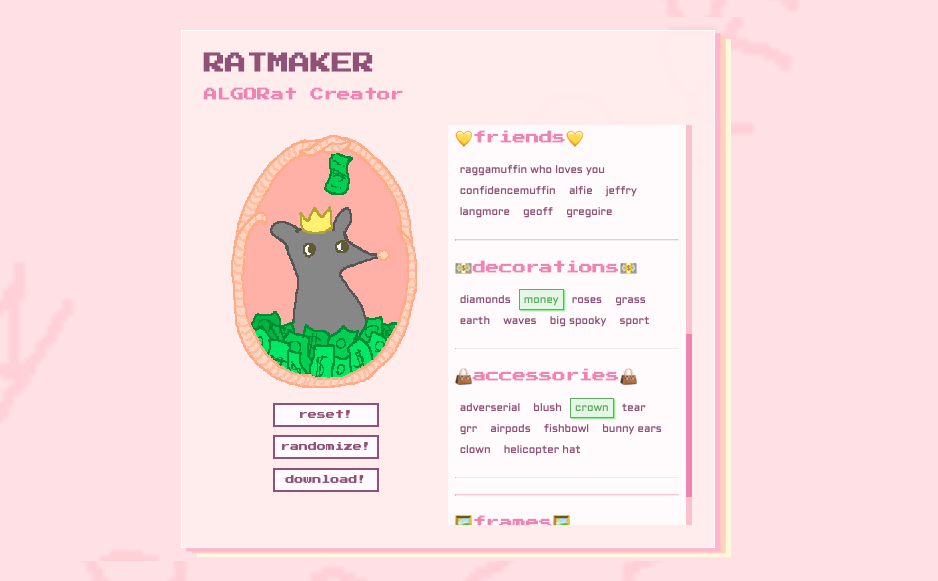 Auto-generated Valentines!
Let that special someone know they are a special someone